Sumner Community Carols
It would be nice to say that the stalwart kiwi spirit kept us warm through the Sumner Community Carols today but sadly, the Southerly wind won and we all froze!  A hardy 80 or so singers enjoyed the carols with the band though and there was a great spirit despite the chill.
Needless to say, we'll be back next year, hoping for a balmy Summer's evening.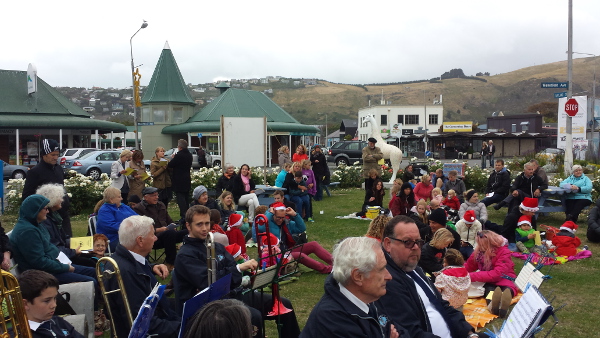 Freezing on the green in Sumner 11/12/2014