Success at Regional Championships!
After months of practice and preparation, SSB took the regional championships by storm, securing the Entertainment Cup for our efforts.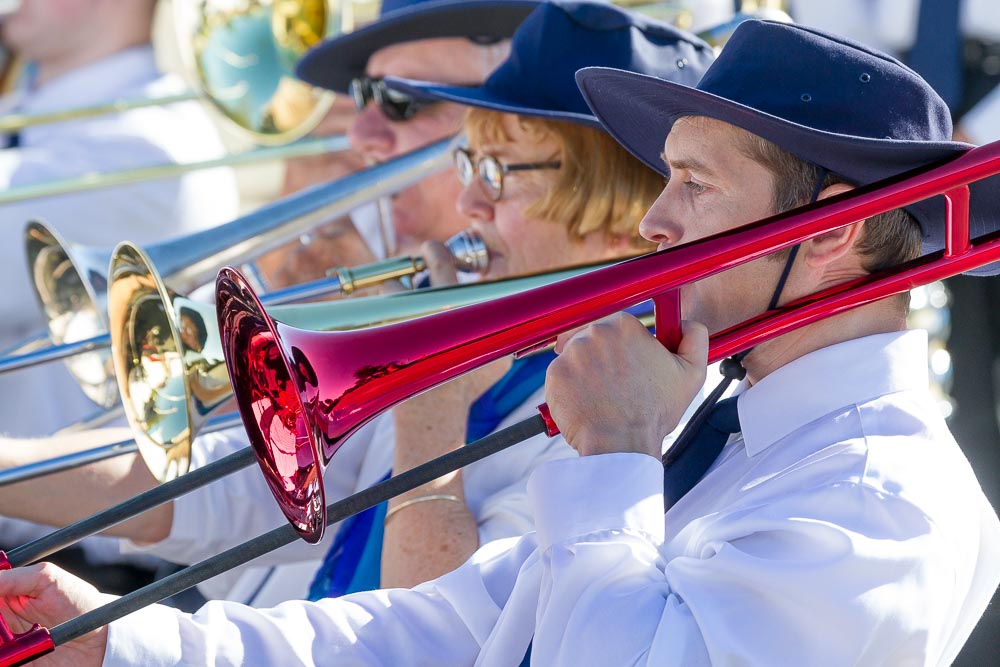 We are really proud of this achievement as entertainment is what we are all about.  Test pieces are all very well (and we do try hard to win!) but they are seldom pieces we would play out in public nor those which our fans appreciate.  The entertainment section gives us a chance to put some real polish on new work and old favourites and to show us for what we really are - entertainers.
If you would like to hear our Entertainment Programme, check out our spot on Vimeo:  https://vimeo.com/127324021
Thanks to Tony Brunt Photography for this image of our awesome trombone section playing on Anzac Day 2015